Oregonauthor.com
A magazine. Jon Remmerde, editor.
Essays, fiction, poems, songs, readings (audio), photographs, musings, and opinions by the author and by others when appropriate, posted at random times.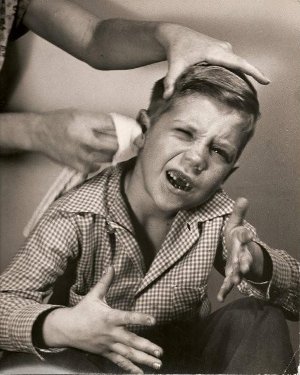 Everything on this website is copyrighted. For permission to use any of this material write Jon@oregonauthor.com.
Background story of the Magazine. About the author, singer-songwriter, photographer, and website editor.
Recording My Songs An essay. 852 words. All songs on my website are written, performed, and recorded by Jon Remmerde unless otherwise noted. I've copyrighted all my songs and registered the copyrights. Please donate here to keep this website going. More about donations.
Entries
1-9 Refusing Corned-Beef Hash An essay. 762 words.
1-3-2019 Create to the Future An essay 541 words.
12-27 Treasured Music of Treasure Valley An essay. 1549 words
12-20 Winter of the White Dog Fiction 2,141 words. .
12-13 Jake's Song fiction. 3,147 words.
12-7 Lyle's Place Fiction 3,631words.
12-2 Webmaster's Journal 12-2-2018
11-29 Ebullience An essay, and Good Morning Sunshine A song.
11-23 Fox in My Yard Essay and photo by C. Remmerde, from the Sonoran Journal.
11-20 I'm taking a short break, again. I'm behind schedule, because of restructuring I need to do to my website, music practice I need to catch up with, preparation
s for Thanksgiving, various exigencies of living. I'll be back right after Thanksgiving.
11-13 Headed Down the Road A song.
11-10 Water in the Horse Trough, Skunk on the Stairs From the Sonoran Journal by C. Remmerde
11-4 Slams and Rainstorms Delivering Papers An essay.
11-1 Webmaster's Journal November 1. 2018
10-29 Light inside My Existence A song. A new recording (Just finished). I took the older version, posted 8-2, off my website. It keeps things simpler if I dispose of older versions when I have new versions that seem to me to be better.
10-25 Another Day Done Gone A song.
10-18 I Rise to New Heights, but Not Like the Eagle An essay. 753 words.
10-13 Must Be a Magic World A song. It used to have a different title. I will tell you sometime what happened that caused me to change the title.
10-10 Trucker in Early Morning A Song. A new recording.
10-7 Lessons from Ants and Grasshoppers. An essay, 1154 words.
10-1 Thistles and Thorns A Song..
9-27 Family Cohesion on the Ranch An Essay. 1422 words.
9-22 Family Education,1981 An essay.
9-17 Winter Doldrums A song. Relentless rhythm? I'm going to listen to this song several more times and keep working on a version with a different approach to rhythm, along with everything else I do. It might take some time, but I think I will update this song eventually.
9-12 Sprouting Memories An essay.
9-10 Vultures Around My Place From The Sonoran Journal, text and Photos by C. Remmerde.
9-4 Know Your Grower A Song. I didn't hear the background noise at first. Laura called it to my attention, and now I hear it.
I'm leaving the track on for now. The song is still valid. I'll replace this recording with another, clean of background sounds, when I record it. The sound, as the discerning ear will tell, is the creak of my chair as I shift weight while I'm recording. An interested listener hears some of the process of improvement as I keep learning and bringing material up to date.
8-25 Entry from the Sonoran Journal, August 15, 2018, Pipevine Swallowtail Butterflies..
8-22 Everything's Gonna Be All Right A song. I've put this song, this recording, on my website before. I put it on again, now, because it keeps ringing around inside my head.
8-18 Predragonflies from The Sonoran Journal. Photo and text by C. Remmerde.
8-12 Reading of the poem, The Beef You Eat Today Was Hydraulic Oil Yesterday.
8-11 The Beef You Eat Today Was Hydraulic Oil Yesterday A Poem.
8-2 Alarm in My Yard (Kingsnake photo and text by C. Remmerde.)
7-25 Devastation Blues A song.4:04 mp3 file.
7-5 The editor takes some time away from his website and will be back in a flash or a flash and a half, by July 25, in any case, with progressive changes.
6-28 Garbage Cans and Dreams of Wild Roses Fiction.
6-23 Hunting the Last Season Fiction. 4,703 words.
6-18 Journal entry from The Sonoran Desert of Arizona, by C. Remmerde.
6-4 Eating Rattlesnake Fiction. 2,621 words.
6-1 Carving Black Walnut Taken from essay archives and revised.
6-6 Webmaster's Journal 6-6-2018
5-29 Mysterious Singer An essay by C. Remmerde.
5-24 The Gardner Selects a Petal A picture and a poem.
5-20 Liberating Horses Fiction.
5-16 Mexico Fiction.
5-11 Two essays about the same typewriter.
The Homework I Gladly Did for 'Bus Class' by Juniper Kistner (nee Remmerde).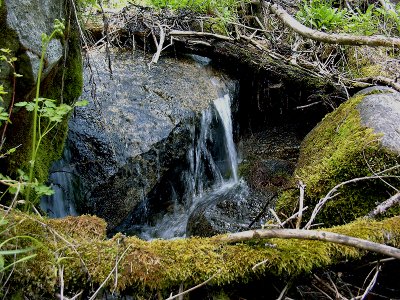 The Old Typewriter Worked at just the right speed by Jon Remmerde.
5-7 Writing a New Poem A poem.
Warm January Wind A poem.
Writing a New Poem Reading of the poem.
Warm January Wind Reading of the poem.
5-1 Bad News in the World Today A song. I think this is a newer recording than the version of this song I had on this website before, but a mix up in files that came about when my computer quit and I had to get a new one leaves me unsure.
4-29 A Reverberant Woodpecker Sounds My Metal Chimney An essay.
4-24 Facing South in Renewing Sunshine An Essay.
4-19 No New Messages A song (remixed).
4-15 Hey, Hey, Hey A song. MP 3 file.
4-13 A Child's Treasure An essay by Juniper Kistner (nee Remmerde).
4-9 Driving Dreams Fiction.
4-3 Cactus wren nest Essay and photo by C. Remmerde.
3-27 Rotten Potatoes Fiction.
3-4 Several short statements about contemporary politics and violence.
3-19 I Come Singing A poem.
Reading of I Come Singing MP3 file.
Write, Write, Write A poem.
Reading of Write, Write, Write MP3 file.
3-16 Delay on Website An essay.
3-1 Arizona Spring Storm An essay. Published in The Christian Science Monitor, June 30, 2010.
3-7 I Wake From Dreams A Song. Mixed down to an MP3 file from a wav file. New recording.
2-22 According to the NRA and others, including many politicians, people are safest where there are many guns, concealed and visible.
There are places where guns, by law, cannot be carried, including the White House, the Capitol Building in Washington D.C., Mar-A-Lago, the Republican National Convention and many Republican town meetings.
The NRA, supporting politicians, and other concerned people have been negligent and now need to work rapidly and forcefully to get laws prohibiting guns in these locations changed. Don't we want our nation's leaders and politicians to be safe?
I suggest all readers write everyone who can influence laws, call to their attention places that have been overlooked in the campaign for safety, and call for immediate action to change laws so guns are permitted in these places.
2-19 Who could pledge allegiance to the flag of this violent nation and to the capitalistic oligarchy for which it stands, a nation under chaos, divided asunder, with liberty and justice for a few?
I pledge my allegiance to peace, to Love, to Life, to a world under God who is Love and is Life, who creates all humankind in love, equal without regard for color, religious belief, political views, place, gender, or sexual orientation.
2-16 Raindancer Fiction 2361 words.
2-11 Orchids in the Morning Photo by C. Remmerde with sculpted self portrait alongside the orchids, after she planted the orchids but before dusk, when she transformed back into a pumpkin, tears from all the orchids, because they had so enjoyed her company, and yet, and yet to grow beside a growing pumpkin, vigorous and orange, how gardenish, how growful, how very very lifeish. Now they grow so honored. Their tears abated. Proudness and gratitude swells them toward the sky.