Oregonauthor.com
Jon Remmerde
Somewhere in an Oregon Valley:
Description, Reviews, Sample, Buy: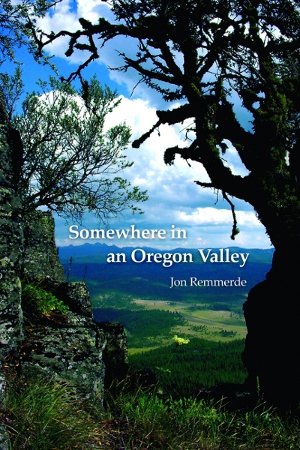 Laura, our daughters, Juniper and Amanda, and I worked on a ranch in the Blue Mountains of northeastern Oregon, with no electricity and no plumbing, no garbage pickup, no television, no radio, no modern conveniences. We pursued education where we lived, and we saw and interacted with abundant wildlife in the area. Choosing deeper meaning than merely material fulfillment worked well for us as is evident to readers of Somewhere in an Oregon Valley, the book I wrote about our time on the ranch.
I cut hay from the mountain meadows and cut firewood from dead lodgepole pine. We worked and played with a draft horse one fall. We fed cattle hay every year when winter started and snow covered the meadows..
I stopped a lightning-caused fire one year, then spent most of a rainy, dark night on a ridge in the forest.
We had classes, worked projects at the kitchen table, and had many other adventures I write about in this book.
Excerpts from Somewhere in an Oregon Valley have been published as essays in Bellowing Ark, The Christian Science Monitor, The Doula, Home Educator's Family Times, Home Education Magazine, Men's Fitness, Northwest, Summit, The Sun, and other magazines and newspapers. Somewhere in an Oregon Valley is about 92,000 words, 204 pages in a 6 x 9 paperback.
Sample of Somewhere in an Oregon Valley Reviews
Paperback Somewhere in an Oregon Valley, $11.99 + $2.49 Shipping and handling. Total $14.48.
Buy both paperbacks Somewhere in an Oregon Valley and Quiet People in a Noisy World for $20.00 plus $3.96 shipping and handling, for a total of 23.96, and save $5.00. I ship ordered books within two days of the order by media mail via the US Postal Service.
Ebook files available:
Mobi Ebook for Kindle readers. $8.99.
Epub Ebook for all Ereaders except Kindle. $8.99.
All Ebook files immediately download to you from E-junkie.com when you purchase. This explains the different buttons for Ebook files and paperback books.