Oregonauthor.com
Jon Remmerde
Quiet People in a Noisy World
Description, Reviews, Sample, Buy:
The 72 true stories in Quiet People in a Noisy World tell about my family's life on remote ranches, on quiet mountains in Oregon and in Colorado, far from the noise and stress of modern life. The stories describe abundant wildlife, work on ranches, adventures in the mountains, existence as a close-knit family, with our own blend of unschooling and home schooling and basic, enjoyable living.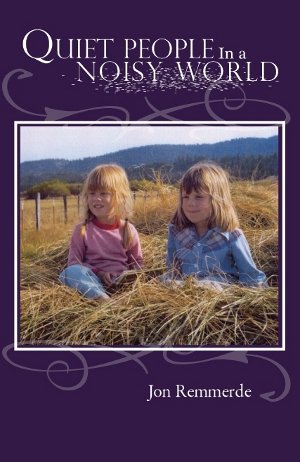 The shortness of these stories makes them ideal for reading a story a day. Each story is complete. All the stories together build a larger story of beautiful landscapes and of the life inhabiting the landscape, of living almost outside the consumer culture.

Fifty-four of the essays in Quiet People in a Noisy World were published in magazines and newspapers. Quiet People in a Noisy World is about 81,000 words in length. 188 pages in six-inch by nine-inch paperback.

We send paperbacks by US Post Office mail, so please use your mailing address for your shipping address when you buy paperbacks.

Reviews of Quiet People in a Noisy World. Sample

Paperback $11.99 + $2.49 Shipping and handling. Total $14.48.

Buy both paperbacks Somewhere in an Oregon Valley and Quiet People in a Noisy World for $20.00 plus $3.96 shipping and handling, for a total of 23.96, and save $5.00.

I ship books within two days of the order by media mail via the US Postal Service.

Mobi Ebook for Kindle readers. Quiet People in a Noisy World $8.99.

Epub Ebook for all Ereaders except Kindle. Quiet People in a Noisy World $8.99.

All Ebook files immediately download to you from E-junkie.com when you purchase. This explains the different buttons for Ebook files and paperback books.