Oregonauthor.com
Jon Remmerde
Quiet People in a Noisy World
Description, Reviews, Sample, Buy:
The 72 true stories in Quiet People in a Noisy World tell about my family's life on remote ranches, on quiet mountains in Oregon and in Colorado, far from the noise and stress of modern life. The stories describe abundant wildlife, work on ranches, adventures in the mountains, existence as a close-knit family, with our own blend of unschooling and home schooling and basic, enjoyable living.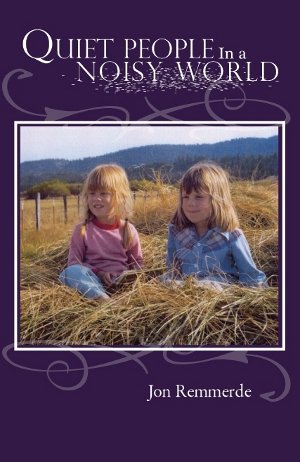 The shortness of these stories makes them ideal for reading a story a day. Each story is complete. All the stories together build a larger story of beautiful landscapes and of the life inhabiting the landscape, of living almost outside the consumer culture.
Fifty-four of the essays in Quiet People in a Noisy World were published in magazines and newspapers. Quiet People in a Noisy World is about 81,000 words in length. 188 pages in six-inch by nine-inch paperback.
Reviews of Quiet People in a Noisy World. Sample
PDF of Quiet People in a Noisy World Free reading
Oregonauthor.com

Jon Remmerde

Somewhere in an Oregon Valley:

Description, Reviews, Sample, Buy:

Laura, our daughters, Juniper and Amanda, and I worked on a ranch in the Blue Mountains of northeastern Oregon, with no electricity and no plumbing, no garbage pickup, no television, no radio, no modern conveniences. We pursued education where we lived, and we saw and interacted with abundant wildlife in the area. Choosing deeper meaning than merely material fulfillment worked well for us as is evident to rea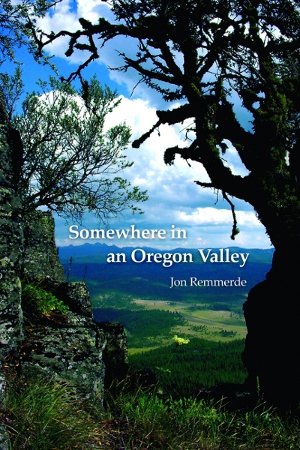 ders of Somewhere in an Oregon Valley, the book I wrote about our time on the ranch.

I cut hay from the mountain meadows and cut firewood from dead lodgepole pine. We worked and played with a draft horse one fall. We fed cattle hay every year when winter started and snow covered the meadows..

I stopped a lightning-caused fire one year, then spent most of a rainy, dark night on a ridge in the forest.

We had classes, worked projects at the kitchen table, and had many other adventures I write about in this book.

Excerpts from Somewhere in an Oregon Valley have been published as essays in Bellowing Ark, The Christian Science Monitor, The Doula, Home Educator's Family Times, Home Education Magazine, Men's Fitness, Northwest, Summit, The Sun, and other magazines and newspapers. Somewhere in an Oregon Valley is about 92,000 words, 204 pages in a 6 x 9 paperback.

Sample of Somewhere in an Oregon Valley Reviews

PDF of Somewhere in an Oregon Valley free reading