Oregonauthor.com
Magazine
Rustic (usually), rural (usually) essays, fiction, poems, songs, readings (audio), photographs, musings, opinions, about simpler existence centered more in spiritual values than in material values (usually) by the author and by others when appropriate, posted at random times, at least once a week.
Everything on this website is copyrighted. For permission to use any of this material write Jon@oregonauthor.com
Background story of the Weekly Magazine. About the author / editor, links to books for sale, and links to archives of works that have been featured in this magazine and are still available for free reading and listening.
Donations help keep this magazine going and developing a broader reach. Please donate by clicking this "add to cart" button and keyboarding in the amount you want to contribute.
Thank you for your help.
August 20 Coming Home to me Song by J.R.
August 15 In the Beginning Fiction by J.R. 2705 words. Reprinted from archives with small corrections to better fit the story into contemporary happenings.
August 9 Hard Times in Paradise An essay. 7,107 words. This essay describes some experience I described in chapter two of my book, Somewhere in an Oregon Valley. The emphasis is different in each writing. Some details I've selected to write about are different in each writing. The theme is different, aimed in a little different direction.
Art is a process of selection and organization. The differences between what I've selected from experience to write about in this essay and in chapter two illustrate how differences in selection and organization can lead to different conclusions, different themes, a different ambience.
August 5 Venison Summer An essay. 7669 words.
July 31 Peru Poem. Afterlife in Peruvian Mountains above the ocean.
Peru Jon reads his poem aloud.
Dance Poem. The Poet plays music and dances with the universe.
Dance Jon reads his poem aloud.
July 28 Hey Man Song. Through down times, hold on for real love.
July 25 Thistles and Thorns Adam sings to Eve before God expels them from the Garden of Eden, at the beginning of humankind's journey through this world.
July 20 Sunshine, Sunshine A poem set to music.
About Our Guitarist. A brief history.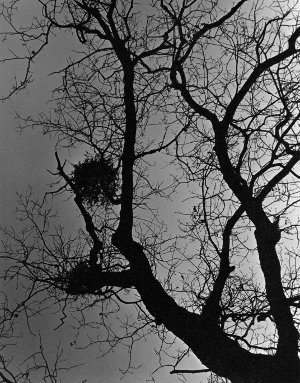 July 16 Predator Overload An essay from the Sonoran Desert in Arizona. Text and photo by C. Remmerde.
Elk at Grand Canyon Text and photos by C. Remmerde.
July 14 Know Your Grower Song.
July 12 Mariposa Poem and photograph by Candace Gomber Brey. She wrote this poem after she lost her home to wildfire.
July 11 Math times 4 Putting several essays about our experience educating our daughters close together on this website means there will be some repetition of material. I wrote for different markets at different times and took material from one experience more than once. Overlapping is not extreme here, however, and I decided not to try to edit it out.
July 6 Our Daughters Helped Plan Their Education An essay. 1341 words.
Amanda's Effective Education "If we hope for a culture based on values transcending the most material values, everyone gains from effective education." A personal experience essay with something to say about education in general. 1,399 words.
Published in Back Home magazine and in Home Educator's Family Times magazine. Included in my book, Quiet People in a Noisy World, available on this website. To order, go to "About the author" page and click on the relevant links for paperback or ebook.
July 3 I Ain't Courtin You No More Song
Pack Rat update from C. Remmerde.
June 30 Pack Rat Midden in My Yard (On the Sonoran Desert) Essay and photograph of gopher snake by C. Remmerde.
June 26 Admonitions from the Wind An essay.
June 22 C. Remmerde's update on birds in Congress, Arizona.
June 19 The Writer Rides in Autumn Sunshine Fiction. 4163 . words.
June 15 Murdering Cows on the West Boundary Fiction. 5788 words.
June 10 Beavers and a Violin essay.
June 6 Leo Rising Fiction.
June 3 Reading in Winter Essay by Amanda MacNaughton. Published by Northwest Booklovers.
May 29 Troll Text, photo and sculpture by C. Remmerde.
Quail in My Yard by C. Remmerde.
May 27 Trillions for War Opinion by Mark Flashberg. 501 words.
May 25 Music to Soothe the Savage Chickens An Essay by Laura Remmerde. Published in The Christian Science Monitor.
May 22 Down in the Dumps Fiction. Sometimes, our dreams and reality intersect.
May 19 Another Day Done Gone Song about another day done gone.
May 17 Good Morning Sunshine. This song is about sun shining in my windows this morning. This recording includes some mistakes on guitar. I'll keep practicing and eventually record a version free of mistakes. Meanwhile, this song is far-enough along its road toward completion to share with you.
My music is a process, working slowly toward but yet distant from perfection, as is this website, as is my life, as is all life.
Hello Honey Call this one a poem, accompanied by rough guitar, headed toward becoming a song, if I have time to practice it many times and then to record it again.
May 13 Quiet People in a Noisy World Essay. Published in the Christian Science Monitor. This is the title essay of my book Quiet People in a Noisy World, available as an ebook and in paperback by ordering from this website.
Quiet as the Desert Night Essay. Published in the Christian Science Monitor.
May 9 What Do You Mean, "Bookseller Is Not An Occupation?" An essay by Amanda MacNaughton. Published by Northwest Book Lovers.

The Interview that Almost Wasn't, with the Man Who is No More. An essay by Amanda MacNaughton. Published by Northwest Book Lovers.
May 6 Light inside My Existence A Song by Jon Remmerde.
May 4 Gambel Quail Nest Photos and text by C. Remmerde.
Fox Nest Photos and text by C. Remmerde.
May 1 Teaching Gregg, Learning from Gregg. An essay.